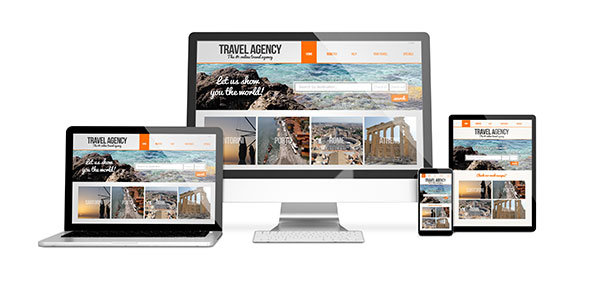 website development
Everybody's doing it.
Why should you invest in a great website? Short answer: Because your competition does. The internet is a fast moving and cutthroat marketplace, and more and more companies understand how crucial an effective and impressive website can be. Your competitors pay good money for a site they hope will yield a huge return on investment. A well-designed website by a competitor in your industry could drain your lead pool quickly. Prospective clients are fickle, and once a competitor hooks your target audience, you may not be able to get their attention back. Without skin in the website game, you'll lose traction quickly. At CIM Marketing Partners, we make sure your website stands out, attracts business, and truly functions as your conversion funnel.
Singularity is sublime:
why embracing uniqueness matters.
You and your brand are wholly unique. Sure, you're not alone in your market. There are other businesses that may do what you do, market to your target audience, and, at least on the surface, seem like a twin. But they're not. We know you're different. Your brand, your team, and your clients all set you apart. When it comes to website development, we encourage our clients to embrace who they are. In fact, we'll spend time honing in on what makes your brand unique so we can highlight that on your website.
How does that help you? You'll stand out in a sea of sameness, you'll define why you're different from your competition, and your brand will be relatable. You've already set yourself apart from the pack; CIM Marketing Partners will make sure your website does the same.
We know your market.
At CIM Marketing Partners, we pride ourselves on understanding our clients' respective markets. Of course, that requires marketplace research and proper due diligence for each of our clients. But we also have a unique understanding of what you do that gives us a massive head start and saves you time and money. How? We work primarily with professional services clients, and we focus on just a few verticals. We also tend to keep clients for a very long time. In fact, our engagements last years and years longer than the typical agency-client relationship. CIM Marketing Partners doesn't just design a great website for you; we are your partner in success.
The process.
Investing in a new website or an invigorating refresh of your existing site is a big decision. You may not know where to start, and the whole process can be intimidating. Maybe you've had conversations with website experts or others in your industry. Terms like user interface (UI) and user experience (UX) get thrown around a lot. You want to design a website optimized for search engines, but you also want a clean, effective design. It can be a lot to consider. Don't worry.
CIM Marketing Partners has developed an innovative and strategic approach to website development. You'll have an intimate understanding of each step and why it's important. You'll see the start, hurdles, and finish line so you know what to expect next. We're your partner every step of the way – before, during, and well after the launch of your new site.
Test time.
Once your new site goes live, the fun really begins! We'll dive deep into the data to see who is visiting your site, what they're looking at, what's keeping them interested, and what may be turning them off. We'll set up A/B tests to determine the most effective elements to incorporate. Something as simple as the color of a button may be turning potential customers away. That's right. You may be able to increase your leads by switching a gray button to a red one. Testing will continue throughout the life of your site. Why? Because what worked last year may lose traction this year. Staying fresh and relevant is key. CIM Marketing Partners will ensure your new site stays new.
Speed matters.
One of the critical elements of a great website is pretty basic. Think fast. When someone visits your site, it should load quickly. Your clients aren't going to watch circles spin for very long. You'll lose them, and you'll lose them fast. When most people think about unpleasant website experiences, speed is often top of mind. Let's face it, our world is getting faster. Our attention spans are getting shorter. Patience is dwindling. If you've worked hard and done everything right so that leads are finding your website, don't lose them with slow speeds. CIM Marketing Partners knows responsive sites secure more conversions. We'll make sure no one is staring at their screen waiting on your site elements to load.
Love at first sight.
First impressions are wildly important. They matter when you shake your client's hand and when your intake team fields their call. They certainly matter when a potential client first visits your website. Does it look sharp and modern? Is it responsive and intuitive? Does it make them want to keep clicking? CIM Marketing Partners will ensure your potential clients love what they see and that we lead them to your desired calls to action.
Read between the lines.
Websites are much more than the content on your landing pages. There's a whole world that exists "under the hood" of your website. Critical metadata may look like a foreign language, but it's handling a lot of serious conversations on your behalf. Search engines crawl through the metadata of your site to determine, in part, where your site should be ranked. Metadata tells the search engines what type of content your site contains and how long it is. In a world where search engines get smarter and more…human…every day, that's a critical message to convey. Search engines aren't just fishing for keywords anymore. They want to evaluate how a real live person would experience your website. CIM Marketing Partners will make sure your website's metadata effectively conveys the message of your business's website.
Tie it together.
CIM Marketing Partners will craft your website, so it contains links, not only to your brand information but to pertinent outside sources, as well. This is a critical tactic. Search engines love websites that are well connected so that this strategy will boost your results. Many SEO companies will sell you on inbound links and charge you to develop these links. While inbound linking is important and can be an effective strategy, know that quality beats quantity. Don't be fooled into thinking that pouring money into inbound linking is a top priority.
At CIM Marketing Partners, we know the best strategy is the long game. We develop pertinent inbound links from reputable sources, boosting your search engine position while always using "white hat" best practices.
Optimize for mobile.
Let's do an exercise. Pull out your smartphone (if you're not already holding it) and search for www.cimmp.com. Take a look at our site. Is your experience viewing our website on your mobile device as intuitive and sharp as your experience viewing on your desktop? Good. We've reached a time where having a website that's not optimized for mobile is inexcusable. In fact, if you're not optimized for mobile, you're more than likely leaving a lot of money on the table. Why? Much of your intended audience is using mobile devices to find you. What if you've done everything else right? Your digital presence is sharp. You come up at the tip-top of every search engine's results. Then they open your site on their smartphone, but it's ugly. They can't navigate it. They can't get their questions answered. They can't even figure out how to contact you! Guess what? You just lost them. Being there when a client needs you is a game-changer! A huge majority of potential clients and consumers pick the first business they reach out to. If your clunky website blew it, that's a huge loss. These days, we do business on our smartphones, and mobile isn't going away. CIM Marketing Partners will ensure your website and digital presence looks great on every screen.
Change it up.
CIM Marketing Partners understands that a great website is always updating and evolving. Content must stay fresh, current, and relevant. Take this example: You're an estate planning law firm and a major court ruling that's pertinent to your field was just handed down. You should add content to your website to explain, give your opinion, or at least reference this timely news AS QUICKLY AS POSSIBLE. In the same vein, if you have content on your site that's no longer relevant (say a ruling was overturned), take it down or edit it to include the recent change. How else can your website stay young? Elements that aren't returning results must be replaced. That means ongoing testing to ensure a site that is delivering results today continues to deliver tomorrow. CIM Marketing Partners knows a job well done on a website is never really over. We'll make sure your virtual storefront keeps your brand top of mind and well represented for years to come.