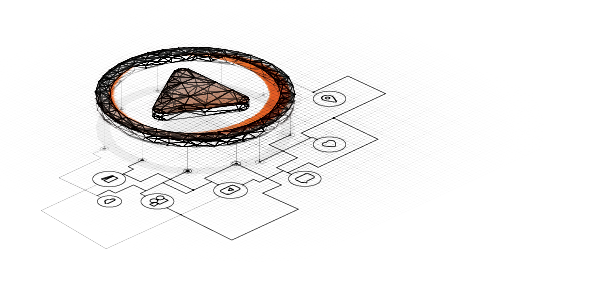 video scripting & development
One-stop shop
CIM Marketing Partners is a full-service video development firm. Our approach is comprehensive: We learn your business before we begin video development. We conduct in-depth marketplace research, write captivating and creative scripts, develop comprehensive storyboards, manage all the moving parts of filming (if applicable), add additional elements like animation and post-production pieces, edit until perfection, and deliver an exceptional product. It's an inclusive process, but getting it right matters.
CIM Marketing Partners handles every single element of video development and production, from the 30,000-foot view to the minute details. We can satisfy all your video needs with artful, captivating designs and tactful video placement. We are huge advocates for the incorporation of video content and recommend video advertising on a regular basis. The CIM Marketing Partners video team is experienced in coordinating all the moving pieces associated with a video shoot, including finding appropriate talent or coaching you through appearing professional and relatable in your own videos. We can help your company craft commercials, educational videos, brand positioning videos, short social media videos, and animated videos. We handle it all. No matter what your needs and objectives are, our team can help you develop stellar video content to capture your intended audience.
Commercials connect
We frequently get asked if TV and cable commercials still work. There is worry about expense, about the validity of television ads in our increasingly digital world, and about the chance of ads being too cheesy or aggressive. At CIM Marketing Partners, we believe that television commercials still have a place and can be an incredibly powerful tool in garnering new clients and keeping your brand top of mind. In fact, we're big believers in the power of a great commercial. There are many demographics who still subscribe to the "television is king" mentality.
Think about the audience you reach when your brand's story is told through the reach of the television market. It's huge! And often, it's a truly captivated audience. They're paying attention to commercials, whether they know it or not. Catchy slogans, impactful stories, and easy-to-remember contact information gets tucked away in your audiences' brain, and that means something fantastic for your business. When they need your professional services, your company will be top of mind. Television and cable commercial advertising is effective for both a national and regional audience. It allows you to accurately target your intended audience. That bullseye is achieved because we handle the marketplace research for you. We understand TV and cable advertising and know-how to ensure it is an effective spend for your marketing budget. Your commercial placement is done only after all the data is mined and analyzed. CIM Marketing Partners scripts and executes commercials that make a splash.
We don't put you in an overly salesy or aggressive position, if that's not right for your brand or your image. We ensure your ads are professional, creative, and most importantly, on-brand. We tell a story that grabs your audience. We make your team relatable and accessible. We convey the innate charm of your brand. CIM Marketing Partners will ensure your company's commercials deliver a return on investment.
Move them
Videos have the capability to make a real, lasting impact on a prospective client. A well-crafted video will resonate. It can cultivate a deep, emotional connection with you and your brand. If your target audience feels deeply affected by your content, they'll spread your brand's message far and wide. Viral videos have launched careers and solidified brands. Whether you move your audience to tears or make them laugh until it hurts, a stellar video can deliver results for your business.
Think back to a time when a unique, well-done video caught your attention. Maybe it caused you to pause your scrolling for a moment because you felt intrigued. The power of good content may have even made you crave more information. Perhaps you clicked the link. You may have even sought out more information about the company that created the video because you were impressed. THAT'S the goal of a great marketing video, whether it be a quick social media video or a TV commercial. Video content on social media is proven to be engaging and likely to garner more clicks than static images or text. CIM Marketing Partners knows how powerful video marketing can be, and we'll make sure each video grabs your intended audience.
Recycle and reuse
Videos have a unique and innate ability to provide payoffs on a variety of platforms repeatedly. That's right: You can use the same video that you posted on your website on your various social media pages and emails. Those videos don't need to live only in one place. In fact, put them to work for you by ensuring your audience can find your content wherever they consume their information. Videos can be the ultimate dynamic bait for prospects, so be sure to cast a wide net.
Add a link to a video in your email signature, set up a YouTube channel with a powerful video library that establishes you as a subject matter expert, post your video natively on Facebook, or even have your well-crafted video playing in your company's waiting room so prospective and existing clients view your message. Larger, longer videos can be cut up, and segments can be repurposed in other locations. Develop one long educational video that provides the history of your company, then cut up that content and reuse it to provide quick click videos for elements on your website. It's strategic, budget-friendly, and can breathe new life into a video (and your marketing strategy!). CIM Marketing Partners can not only help you script and develop quality videos, but we'll also help you strategically and intelligently place and, if appropriate, recycle that material, so it continues to pay off for your business.
Making the rounds
Videos are incredibly effective marketing tools with the ability to reach beyond a first-tier audience. What makes them work so well? A video can be shared easily and repeatedly and can make it around the world in seconds. It can funnel traffic directly to your website or even prompt a call to your firm. Consider this scenario: You embed a link to a video in your email signature that you send to a current client. That client is a fan and forwards that email to some of their contacts with a "check this out" message. You just expanded your reach.
Social media platforms provide even more "easy share" opportunities for your brand. Posting a video on LinkedIn with an appropriate intro message that tags other contacts and makes use of industry hashtags places that content not only on the feed of those who follow you, but on the feeds of all the people who follow that hashtag or are connected with someone you tagged. That's incredible power and reach for your brand! CIM Marketing Partners knows how to use the viral nature of videos to expand your reach and further your brand's message quickly.