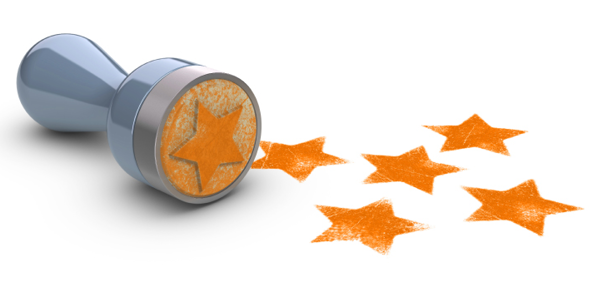 review generation and management
Tell us what you think
Reviews are the new word of mouth. They solidify your reputation and set you apart from your competition. Why are people using a service or buying a product? Research suggests it's, at least in part, because other people are doing it. People are more inclined to make an investment with your company if they know other people have already done it and had a good experience with your brand. There's another super simple reason why you should ask your clients for feedback. It gives them a chance to talk about an experience they had, and people LOVE to talk. More than that, they love to be a subject matter expert. All you need to do is encourage them to do something they want to do!
CIM Marketing Partners knows if you can use human nature to your advantage while providing the same exceptional service you always have, your business will reap the rewards.
The importance of
positive reviews
Of course, it's not just enough to ask. It's also not enough to receive. You're after quantity, quality, and recency. A large number of recent, positive reviews can do wonders for your brand. It shows people are engaging with you, and they're so pleased with your company that they want to tell others about it. In addition, customers who are happy are usually willing to leave reviews on multiple platforms. It's a simple game; you're chasing 5 stars. Period. CIM Marketing Partners knows how to make the stars align for your brand.
Reviews help drive SEO
Online reviews also play another crucial role. When we discuss your online presence, we will talk about SEO frequently. It's important. If people can't find you, then you have big problems. Did you know that reviews will help give you a monumental bump in search engine rankings? Increasingly intelligent search engine algorithms use reviews across a variety of platforms to generate better results for end-users. You shouldn't miss this prime opportunity to ramp up your SEO game. You're also right to assume search engines are ranking companies with those valued high star ratings at the top. That means reviews not only help establish credibility for your brand, they will also help expand your reach. CIM Marketing Partners will help you stretch your results, so you reach new heights.
Build Credibility
Reaching everyone in your intended audience is a big task. Having them trust you before they've met you…that may seem impossible. Surprisingly, there is someone they will trust…a total stranger who leaves a review on the internet. That's right. Your brand can build solid credibility and trust in your market by accumulating positive reviews. A former client has an innately trusted voice for your intended audience. A kinship exists, and that's a powerful thing. Think about two people who have both been in a car accident and are seeking a personal injury attorney. They first sought you out, used your services, and were very happy with the results. They tell their story. They talk about the care you and your team provided and the impressive outcome you reached on their behalf. The second individual reads that review and looks no further. Their peer knows you and trusts you, so they do, too. CIM Marketing Partners will help ensure your review management builds credibility and trust so others do the talking for you.
Your response is required
Reviews are not a one-way street. The landscape of communication is changing. Client reviews give you a stellar opportunity to communicate with your clients. Research shows that company responses to reviews play a role in how likely a consumer is to choose them. Crafting a response to a review is not the time to use copy and paste. In fact, throw away those cookie-cutter templates altogether! Review responses must be personal, thoughtful, and well-written. They should address any issues or questions, thank them for their loyalty, and encourage their repeat business. They should thank someone for a glowing review and for the opportunity to serve them. Potential clients want to know you care. CIM Marketing Partners can help make sure your responses are timely and well-crafted.
It's not a big ask
So, how do you start getting these reviews so you can enjoy the benefits of those 5 stars? All you need to do is ask. Every single client should receive an email or text message at designated touchpoints in your business cycle asking them to leave a review. We can help you determine the right time to ask. For that personal injury attorney, disbursement is a wonderful time to ask. It means you've just delivered for your client and helped them through what was surely a difficult and scary time. You've worked hard for them, and they've just seen the results of that work. What better time to ask for a small favor from them? Most review sites will require less than 5 minutes of your client's time. CIM Marketing Partners can help you determine when and how to request online reviews from your client base.
If you can't say
something nice…
If someone leaves a negative review, is it the end of the world? Short answer…no. We're encouraging you to reach out to everyone with whom you do business and ask them what they think of you.
It's impossible to please everyone, so you should expect that, at some point, you'll receive the dreaded one-star review. Phrases like, "worst experience ever," "will never use again," or "I won't be back" can be stomach-dropping to read. Take a deep breath. You and your brand will survive this. We've already discussed how every review is an opportunity to connect.
Negative reviews are no different. In fact, it's more important to respond to every negative review than every positive one. Negative reviews give your business an incredible opportunity to right a wrong, correct misinformation, apologize, or request more information. Potential clients are drawn to brands that do the right thing and have meaningful relationships with their clients. CIM Marketing Partners knows how to best deal with negative reviews by using a thoughtful and effective approach. We also work to ensure every review is legitimate and can work with platforms to dispute reviews, if necessary. We are your partner in ensuring your online presence remains clean and reputable.
BirdEye Partnership
CIM Marketing Partners has an exceptional ally that can help make the monumental task of generating and managing reviews accomplishable. BirdEye is an all-in-one platform that consolidates the management of reviews, social media, and surveys. In addition, its API allows for seamless integration with a wide variety of databases and CRM systems. The BirdEye dashboards make monitoring all of your touch points, review sources, and platforms easy and intuitive. Partnerships bring power. CIM Marketing Partners and BirdEye will make sure your review management strategy and execution are a breeze.