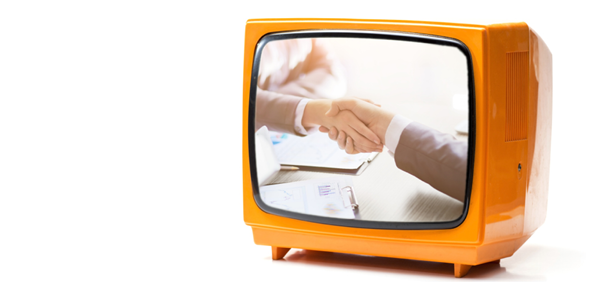 traditional marketing
Don't I just need digital?
Our typical (and rather emphatic) answer is…NO! Your business will thrive when it utilizes a wide variety of marketing initiatives. Think of it as old school meets new school. Think of it as using every tool at your disposal. But can't just stop at digital. Traditional marketing may seem like the shier sibling of digital, especially with all of the noise surrounding social media, pay-per-click, and interactive websites. However, the fact is it's just as relevant and effective today as it was decades ago. CIM Marketing Partners will show you how to use the powerful tool of traditional marketing to reach more potential clients.
Spend less.
Get more results.
It may surprise you how affordable traditional marketing methods can be. But low cost doesn't mean sparse results. The return on your investment while utilizing traditional marketing methods can be quite impressive. While some platforms (namely broadcast television and cable) can be a considerable cost, other platforms like direct mail, radio advertising, and outdoor advertising can be affordable and extremely effective. All traditional marketing methods offer the chance for a solid return on your investment… if they are done right. CIM Marketing Partners will help you hone your traditional marketing game, so you achieve maximum ROI.
Give them something
they can hold.
If you think the only mailbox that matters to your clients is the one on their computer, you'd be dead wrong. Your clients are checking their mailboxes every day, and still have their interest piqued by creative and well-designed direct mail pieces. The action of opening and holding mail feels more intimate and meaningful than spam in their inbox. Creative direct mail campaigns can have a surprisingly high response rate. Direct mail is another amazing opportunity to simply get eyeballs on your brand and your message. CIM Marketing Partners will help you craft well-timed and uniquely designed direct mail marketing campaigns.
Get outside!
Think about every time you pass a billboard or a bus stop during your day. Are you in heavy traffic slowing trolling past billboard after billboard? Do you see a line of people waiting at the bus stop? These are prime opportunities for exposure points. While you may initially be skeptical, having your face on a billboard introduces you personally to your target community. People see your face day after day and your brand earns valuable name recognition. You become ingrained in the lives of people that may never visit your website or open an email blast. When they need you, they know who to call (without really knowing WHY they know who to call). That's impressive. CIM Marketing Partners develops eye-catching and brand promoting outdoor marketing strategies, so your company is top of mind when it matters most.
Television reigns supreme
Long before the inception of the world wide web, television captivated the world. It still does. Over 95% of the homes in America have one thing in common…they all have a TV. Talk about a wide reach. Intelligently placed broadcast television and cable ads can create name and face recognition, brand understanding, and community integration. While television remains one of the highest ticket traditional marketing items, it also stands as one of the widest-reaching and most impact platforms. Having a presence on television and cable can be a rewarding element of your overall marketing strategy. CIM Marketing Partners will make sure you're doing it right.
Set yourself apart
You've seen those classic personal injury attorneys ads before. You know the ones. They've earned spots as more than one SNL skit. Those were a result of lazy marketing companies using the same approach for different businesses over and over again. CIM Marketing Partners understands that when you do something, you do it right. Your TV ads won't just be a cookie cutter copy of your competition's. They'll be fresh and inventive. They'll speak directly to your target audience. We don't want your ad to become more white noise in a sea of skippable and unmemorable commercials. We want your broadcast television or cable ad to stand out. We want your potential client to take notice. And, if the time is right, we want them to reach out and engage with you right away.
Timing is everything
When it comes to broadcast television and cable, timing is everything. Haphazard time slot selection might just ruin the value of your well-crafted ad. We have to pick the right slot to reach the right audience. It's a harder task than it seems. It requires a deep dive into the data, careful analysis, and strategic planning. CIM Marketing Partners will make sure you do it right.
The radio star lives…
after all
A lot of businesses ignore one important (and still relevant) platform…radio. It's still a part of our lives and it gives your brand outstanding awareness. It allows you to target a specific local community that is wildly powerful. Radio advertising is much cheaper than broadcast television or cable, but still delivers results. CIM Marketing Partners will ensure this platform gives you a stellar return on your investment.
Not just AM/FM anymore
A growing population of young and old audiences alike are listening to radio a plethora of different ways. Online radio, podcasts, satellite radio, and Pandora are just a few examples. It would be a mistake to confine your radio advertisement spend to AM/FM ONLY.
Speak to your community
All of these traditional marketing platforms offer the valuable opportunity to connect directly to the audience you're trying to reach in a personal and profound way. Becoming a known face and voice in your community sets you up as a trustworthy expert in your field. It keeps you top of mind. CIM Marketing Partners helps you set a higher bar. We don't want this mode of marketing to just help you stay relevant, but prolific.
Control where you get
the clients you want
Traditional marketing allows you to accurately target specific locations and demographics to spread the message of your brand. Need to market to a certain city or community? Traditional marketing platforms can check that box. Want to reach the under 25 demographic? Easy breezy. CIM Marketing Partners will help you develop a solid game plan to reach your intended audience.
Mix your media!
One trick ponies don't get the glory. We believe it's critical to utilize a variety of traditional marketing platforms to get the greatest result. But it has to be done strategically to accomplish your objectives. CIM Marketing Partners can help you determine the right balance.
Can you repeat that?
The power of exposure.
Do you know how to become a top-of-mind business? Get your name, face, and brand in front of as many people as often as possible. That may mean developing a catchy slogan for radio advertisements, a sharp billboard featuring your team, or an ingenious direct mail campaign. After quality, creativity, and timing, what's the critical element? Repeated exposure to a quality campaign. CIM Marketing Partners knows how to give you a traditional marketing brand presence that resonates.
Analyze the data
Even though traditional marketing may seem low tech, that doesn't mean you should ignore data. Doing a deep dive into the markets and exposure points along with an understanding of goals and objectives is the most efficient way to begin any marketing campaign. Traditional marketing is no different. We do our due diligence before starting a traditional marketing campaign, closely monitor its success, and then look at all of the compiled analytics. We'll review the data associated with your competition's traditional marketing campaigns, as well. This in-depth and comprehensive strategy employed by CIM Marketing Partners promises to manage the metrics so every investment is well thought out and as carefully executed as possible.