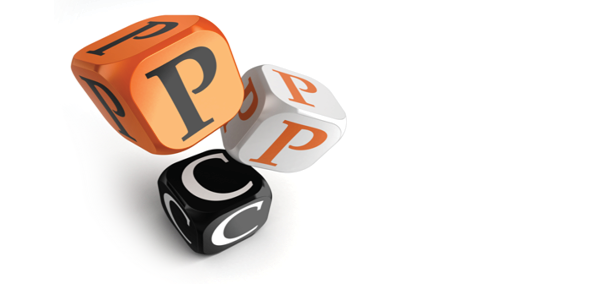 pay-per-click advertising
Why PPC?
If you want control over your website's search engine placement and your inbound lead funnel, an effective pay-per-click campaign puts you in the driver's seat. Unlike organic search engine optimization, which takes time and patience to reap results, a PPC campaign can produce clicks and leads almost instantaneously. However, crafting a solid pay-per-click campaign is so much more than throwing money at keywords and crossing your fingers. That tactic gets pricey fast and can be wildly ineffective. CIM Marketing Partners begins every campaign with two key elements: budget and diligent research. We work with you to determine an appropriate budget and then get to work choosing keywords and campaigns that will yield clicks and business for you.
More than Words
Keyword research is the bedrock of any good pay-per-click campaign, and we have the know-how to determine which industry keywords produce clicks and conversions for you. It can be easy to overspend on the wrong words. You may be #1 in a search for "Best Law Firm," but does that matter if no one searches that term? Or if the wrong traffic searches that term? CIM Marketing Partners does our homework on your industry, your ideal prospect, and their search patterns BEFORE a PPC campaign begins.
We advise on the right blend of words and the correct budget for those words. We also spend time researching the competitive landscape of your industry. A law firm that relies almost entirely on business from its surrounding community will employ a much different pay-per-click strategy than a nationwide B2B corporation.
We consider geography, client demographics, the competitive landscape, and target audiences when crafting your campaign, and CIM Marketing Partners employs only white hat tactics, guaranteeing your site remains clean and indexed by search engines.
Perfect Landing
An effective pay-per-click strategy requires the perfect marriage of keywords to landing pages. If those clicks you've paid for land on irrelevant content with no call to action, where's your return on investment? You want to deliver a well-designed landing page with a clear and concise message and an obvious call to action. CIM Marketing Partners helps you get there. Oftentimes, newcomers to pay-per-click send all their traffic to the website homepage.
While that may seem good enough, you want to appeal to whatever it was your prospect was searching for. If their keyword was, "modern bathroom design," sending them to your general contracting main page may not satisfy their search.
Setting up landing pages that correspond directly to your keywords sets you apart as an expert. Of course, those landing pages will feature a call to action and an opportunity to poke around your main site as well, but serving up the right content for their original search is crucial. We know the time it takes to research and develop all the campaigns and landing pages necessary for an effective PPC strategy. CIM Marketing Partners takes that work off your plate and uses our industry knowledge to craft your PPC campaign correctly.
Remarketing & Retargeting
Search engine marketing is more than pay-per-click. Did you know those potential clients who visit your site leave a trail of breadcrumbs behind for you to follow? If coded correctly, you can follow those breadcrumbs and stay in front of that prospective client. CIM Marketing Partners will insert code on your website that puts a "cookie" on your potential client's computer or mobile device. This is critical because it allows your marketing to follow those potential customers as they browse other websites. It serves your ad and content to interested eyes even as they browse other things. This effective strategy is called remarketing or retargeting. Remarketing and retargeting remind potential customers of something of yours in which they showed interest, and it's very effective in getting them to return to your site. We have the know-how to ensure you stay in front of all interested leads.
Testing, Testing, 123…
Your website produces a goldmine of analytics about visitor behavior, but sifting through all that data can be overwhelming. CIM Marketing Partners digs into Google Analytics and mines your webpage data to make crucial decisions about your site and your paid campaigns. We track conversions, investigate general traffic data, and use what we learn to make adjustments to your ads, your budget, your landing pages, and your navigational design.
We employ A/B testing where we serve one version of an ad to potential clients and another version to others. We are often surprised which version yields the most clicks or conversions. We A/B test with navigational elements, as well.
Are visitors more likely to click a button in the upper right corner of your site to convert, or is the large call to action button under some content more effective? The data never lies, and our job is to keep up with it and interpret it appropriately. Testing is a crucial component to ensure the highest possible ROI on these pay-per-click campaigns.
Social Media PPC
If you thought social media was just about getting likes, you're not using it to its full potential. A complete PPC strategy includes social avenues as well. In fact, there are some pretty sophisticated ways to garner website visits from potential customers using social media. Facebook and LinkedIn offer a multitude of options for paid advertising. You can upload customer lists and have those platforms find "like" individuals to whom to serve your ads. You can target demographics a multitude of ways…a motorcycle accident attorney may want to serve their social media ads to males between the ages of 35 and 55 who live in a certain geographic region.
A B2B corporation may look for anyone with a certain job title or level of schooling. CIM Marketing Partners will sort through your lead demographics to ensure your social media advertising gets you the most bang for your buck. We can even dig deeper and set up campaigns based on domain names. Depending on your market, you may even look into Instagram or Pinterest to set up ads or affiliate links. We are your social media PPC experts, so you can rely on CIM Marketing Partners to implement and manage a budget-conscious and effective campaign.
Quality Score
Did you know Google assigns a quality score to your PPC campaigns? That is their rating of the quality of your PPC campaign in general, including the relevance of your keywords and landing pages. Google rewards well designed campaigns with a higher quality score. This is important because a higher quality score from Google means a lower cost per click for you.
CIM Marketing Partners strives to achieve high quality campaigns, guaranteeing you relevant leads on a managed budget.