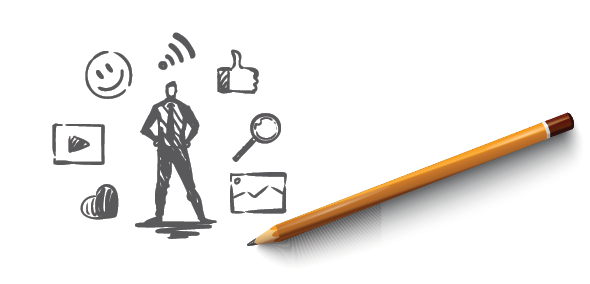 Media planning negotiation & OTT advertising
Over-the-top ads
What in the world is over-the-top, or OTT, advertising? When you watch a video on Facebook, and a 13-second ad appears partway through, that's OTT. When you watch a YouTube video, an ad often appears before your content does. That's OTT. Streaming services are making use of ads of varying lengths before or during the delivery of purchased or free content. Poorly executed ads that are placed in ineffective places can be painfully annoying. However, if the content is well done, it not only doesn't irritate, it may pique interest and awareness in your brand. OTT is the newest and fastest-growing member of the media advertising realm. It has quickly established itself as an impactful marketing strategy…if done right.
OTT advertising takes place on a wide variety of devices, including Google TV and Google Chromecast, various gaming devices like PlayStation and Wii, Netflix, Roku, AppleTV, computers, tablets, and smartphones. Why should you consider an OTT advertising element as a part of your business' marketing plan? More and more viewers have decided that traditional TV and cable is either too expensive or no longer the right fit for them. They have taken the leap and "cut the cord." Now they solely consume media using streaming services. If you're not advertising in the OTT realm, you may completely miss this audience. Want another reason to love OTT advertising? Unlike TV commercials, emails, or social media ads, viewers and consumers cannot skip or delete an OTT ad. What does that mean? If you use your 15-60 seconds well and your message is engaging and informative, you have a guaranteed captive audience. That represents a prime opportunity to reach your audience. CIM Marketing Partners will help you understand over-the-top advertising and create content to use it effectively. Together, we'll make a strategic decision about the fit of OTT for your company.
Buy smart
You can't approach a media spend like a shopping trip. Throwing money hand over fist at avenues that aren't right for your brand will always disappoint. While some types of media may seem more appealing than others, CIM Marketing Partners understands that an intelligent and well-planned investment in media advertising is critical. You're putting money out there, and that means you need a return on that investment. One size fits all marketing approaches simply don't work here.
CIM Marketing Partners can leverage our relationships with media companies and use our collective buying power to get you a smart, high-quality campaign on a budget. We know the average cost to play in the market, so we can help you set a realistic budget and make the right choices for your brand. We'll help you continue to scale as your marketing efforts pay off. We also have the expertise to spend wisely so you don't pour money into a media platform that's just not the right fit for your intended audience. We guarantee that your plan will be tailored to your business and delivered within budget.
Reach your audience
Strategic media advertising gives your company a prime opportunity to reach your target audience in an impactful way. We have a custom approach, so you get an exceptional reach. One of the first steps to developing your media advertising buying strategy will be to outline your ideal client. We'll get an understanding of that person or entity, and then we will learn everything we can about them. What are they watching? How are they watching it? When are they watching it? What are they listening to? How often? What are they reading? How do they consume their news? Every single detail is critical. We will build a complete, ideal demographic profile. CIM Marketing Partners will carefully study your target audience to ensure you're in front of them when it matters.
Media metrics matter! As with almost every other element of a complete marketing strategy, the data always matters. Before, during, and after launching a media ad, CIM Marketing Partners will be gathering and analyzing all the numbers and metrics to ensure your media spends continue to deliver results. Nielsen ratings (TV and audio), Gross Rating Points, Kantar Media, and SQAD (Spot Quotations and Data) are just a few examples of the various metrics we'll consume on your behalf. We will constantly evaluate success. Is your media portfolio still balanced? Did we reach our intended audience? Are leads up? Should we drop a platform because it's no longer successful? The CIM Marketing Partners team understands this world and will put in the time and effort to ensure your investments are wise ones. Furthermore, we're committed to accurate and transparent reporting that makes sense and is easy to understand. We will deliver you digestible data displays that have been accumulated from a wide range of sources to help you make and understand strategic decisions easily.
We don't just keep our eyes on you.
No, we don't stop there. We'll know your competition inside and out, too. Why is that important? In a crowded marketplace, it matters where your competitors are spending their money. Remember, they're trying to reach your clients! We'll do a deep dive into their media metrics, as well, so we can ensure your strategic approach is the most effective. We'll use the information gathered to shape your media planning in order to ensure an ongoing return on investment. Don't kid yourself. What they are doing matters. CIM Marketing Partners will keep our eyes on them so you don't have to.
The art of negotiation
Experience and relationships matter in this business. CIM Marketing Partners has been doing this for a long time, and we've established our company as a knowledgeable and reputable one. Our media buying team consists of experts, and they have developed meaningful relationships during their many years of experience. They'll use that hard-earned position to pay off for your business. We also have a large pool of clients, so we can put our collective buying power to work for you. We are in a powerful negotiating position, and the savings we realize goes straight to your bottom line. CIM Marketing Partners will make sure your media spend is wise one – diverse, cost effective, and ultimately, successful in delivering leads to your sales funnel.