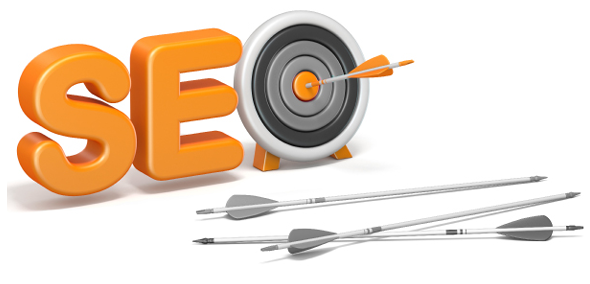 digital knowledge management/SEO
These 3 letters
No longer is SEO or search engine optimization the mysterious and elusive acronym it once was. Most individuals and businesses understand, to some degree, what SEO is and why it's important. Many businesses think of SEO as the keywords and phrases you have on your website: The more the better for positive search engine results, right? Perhaps at one time that was generally true, but search engines became MUCH smarter and more sophisticated quickly. What was commonplace 3-5 years ago is ancient news now.
SEO is a fickle, layered, and increasingly complex concept. Why? It moves at lightning speed. Consumers keep demanding easier and better, so search engines keep trying to deliver more. Optimizing your website for search engines can involve reworking your website's architecture, editing or rewriting content both visible to consumers and on the backend of your site, building appropriate and reputable inbound links, carefully selecting and using industry keywords, ensuring nothing "blocks" your indexable content (sometimes a large image or video at the top of a home page can block a search engine from crawling through the great content below), and more.
It's the creation of long-tail keywords to target your niche market, rich snippets to help you stand out in the results, and answer boxes when appropriate to set you apart as a subject matter expert. It's a multi-pronged strategy with the ultimate goal of making it easier for search engines to find and serve up your site in their results. The best SEO strategies take time, effort, and vigilance. Companies promising the first page on Google within a certain time frame are typically not reputable and often using practices that could be harmful to your site and ranking in the long run. CIM Marketing Partners takes the marathon approach; we analyze your industry and work tirelessly to ensure your site is well optimized and taking advantage of the newest algorithm changes. We know organic search results are important to your site, and many of our clients work in industries where search engine placement is king. CIM Marketing Partners knows SEO is wildly important to your company's digital presence. We will ensure you stay ahead of the game and make SEO work for your business.
Follow the sound
of my voice
Want to know the single biggest market shake up to SEO in the last 3 years? Chances are you have a device that's entirely focused on this new mode of search in your home right now. Need a hint? "Alexa, what's the weather like today?" Voice search is taking over the way consumers look for and locate your business.
Devices like Amazon's Alexa, Apple's Siri (a.k.a Home) and Google Assistant are changing the landscape of SEO. Searches are, at their heart, becoming more conversational.
Clients and consumers don't want to enter a query and trudge through blue link after blue link to find what they're looking for. They want the specific piece of information they are searching for, and they want it now. With a question like "What's the weather like today?", they expect, "it's 72 degrees with 0% chance of rain." Boom! Question asked. Answer given. Why does your company need to be concerned with the growing voice search phenomenon? Because that's how some of your clients are trying to find you, too! CIM Marketing Partners will craft your digital presence so that your business remains at the top of the search results regardless of the mode of search your target audience is using. When they ask, "who can help me now?", the answer is you!
Your digital
presence make-up
A business' digital presence consists of a variety of elements including, but certainly not limited to, your website, social media accounts, Google reviews, Yelp reviews, mentions of your business on 3rd party websites, articles or blogs that mention your business, partner websites, and mentions of key team members and where they work on other sites. That represents a significant number of nooks and crannies where your business' information exists. Not only do those places mention the name of your business, they may list your address or addresses, key team members and their respective position titles, the services you provide, industry information, and so much more. The point here is that your company's digital footprint is HUGE. CIM Marketing Partners is committed to both increasing your company's digital presence and making sure you maintain control over it. We do digital right.
Consistency counts: controlling your
digital presence
Think about all the locations we just named that could contain information about your business. Hiding in each of those nooks and crannies could be inaccuracies. Inconsistencies like an incorrect address, a branch location that no longer exists, a misspelled name, an incomplete list of the services you provide, or a mention of a team member that left your company three years ago can make your brand look sloppy or worse, not reputable. You know consistency matters. You wouldn't write an email to a client that contained erroneous or wildly inaccurate information. So, don't let your digital make-up misrepresent your company either. CIM Marketing Partners will work diligently to make sure your company's entire digital presence is clean and accurate.
Digital Knowledge Management
You might be worried that maintaining your digital presence will require 10 full-time employees who constantly scan the internet in search of bad information about your company. That strategy might work, but it would also be incredibly expensive and, more than likely, ineffective. How do you maintain ownership of your brand in the digital world? The innovation of Digital Knowledge Management (DKM) software has tipped the scales back in favor of diligent, well-meaning businesses.
This software-as-a-service (SAAS) tools will make the task of managing your business's digital presence, including your name, hours of operation, address information, services or products list, and team members a breeze. Need to rebrand a service or open a new branch? These software products can update new information on far more than just your company's website. They can easily reach those nooks and crannies to ensure your digital presence is wholly up to date. CIM Marketing Partners will help you employ this innovative solution, so you never have to worry about bad information about your business in the digital world again.