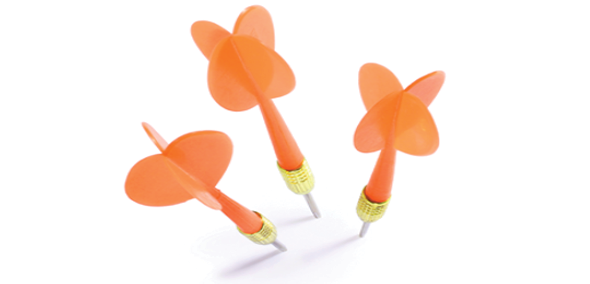 content creation
Why does content matter?
Think a few well-written paragraphs tucked on your website check the quality content creation box? Think again. Content creation is a complex and key part of your overall marketing strategy. In fact, we believe it's a "make it or break it" element. Strong, well placed website content can convince potential clients that you're the right choice and keep you top of mind as a leader in your market. Great email marketing can create and convert leads for you. Thoughtful articles can present you as a subject matter expert in your field. Perfectly timed social media campaigns can remind existing clients that you've got their back. Timely and fresh blog posts and keyword placement can ensure your website is top on search engine results. That's powerful stuff.
Dynamic diversity.
It's more important than ever to serve your clients and potential clients a wide diversity of content. Gone are the days where one platform can tell the entire story of your brand. Words matter. They always have, and they always will. But let's face it, some potential clients will respond to white papers and articles while others skip right over them to get to the videos. That's okay. Understanding your audience and their respective needs are important. It shows you get it.
CIM Marketing Partners will ensure you cast a wide net so you effectively anticipate and answer prospects' questions and keep everyone visiting your site interested and engaged. But the content work doesn't just stop with your website. Your potential clients can interact with you and your brand in a multitude of other ways: By checking out your social media presence, by reading your blog, by skimming your emails, and potentially by reviewing your hard copy marketing collateral. Knowing how to best present your entire arsenal is key. Allowing CIM Marketing Partners to manage your content means you're delivering a consistent message with a diverse set of content across all media.
You're an expert. Prove it.
You know your stuff. Your business has been thriving for years. You can answer questions about your field with your eyes closed. Your long-time clients trust and respect you. That's quite an accomplishment, but it's not enough. Your library of content must present you as a subject matter expert. It should anticipate questions from prospects. It should provide both clear overviews and comprehensive deep dives into the facets of your respective field. The internet is full of misinformation, so carving out a niche as an industry-respected resource sets you apart, earns the trust of potential customers, and ensures maximum traffic to your site. You should provide a variety of outlets your audience can use to learn more about your brand and your market. Your content should be current, reliable, and clean. You're the subject matter expert. CIM Marketing Partners will make sure you act like it.
Types of content.
CIM Marketing Partners can help you develop a fresh and diverse library of content to maximize your reach. We're not just talking about language on a web page. We'll help you curate the right blend of content for your unique audience. Balance is key. Here are some of the types of content we can craft, organize, cultivate, and help you distribute:
Newsletters
Blog Posts
Articles
White Papers
Social Media Campaigns
Email Marketing
Videos
And more!
Common missteps.
Because quality content generation is so complex, many businesses miss prime opportunities for their content to shine. Great content may be misplaced or difficult to access. Old content may remain untouched for years. Grammatical errors may lurk on your site. Graphics may be too big or illegible. Videos may be too long or simply boring. Creating stellar content that both attracts and informs is an art. Understanding key data and SEO is a science. Perfectly timing email blasts and social media campaigns to maximize open rates and impact decision makers are the arrows to your marketing bullseye.
CIM Marketing Partners will guide your business so you can hit all the marks.
Search engine optimization and how to do it right.
Decades ago, websites were filled with nothing but keywords crammed together. It was like reading hashtag after hashtag. Those sites told no story. They captured no audiences. But early search engines honed in on those keywords. Over the years, both search engines and customers became savvier and more demanding. They didn't want to read nonsensical paragraphs of redundant keywords. They craved quality content that was long enough to contain valuable information, was error-free, and properly introduced and explained your brand. They wanted to make intelligent decisions based on the information you were providing. They wanted critical questions answered.
Of course, keywords are still important, but simply peppering your website with industry-specific keywords won't help potential customers find you in a sea of other sites. Nor will it guarantee your site top placement. Creating content to optimize your website for search engines is both an art and a science. Our team will analyze your industry and do our keyword due diligence. What are your potential customers searching for online? The answers may surprise you. Dropping those words onto your site haphazardly isn't our style. CIM Marketing Partners will craft a meaningful message using industry best practices to ensure your site is found and served by search engines.
Data-driven strategy.
Data-driven results.
SEO, social media, and websites are all data-driven creations. Want to know why you just got served an ad on Facebook trying to sell you the hiking shoes you've been browsing for the last week? Data. Little pieces accumulated over time build a comprehensive profile. We have the know-how to use your target audience's data profile to craft an effective content strategy. We closely monitor your content to ensure it continues to deliver day after day. Resources like Google Analytics give us invaluable metrics, so we know who's looking for you, who's finding you, and who's most likely to engage with you. Are prospects clicking, but your close rate is down? We can help you figure out why. CIM Marketing Partners will dive into the data and explain what's working, what's not, and why. We'll use that data analysis to continue to strengthen your content presence and evolve your strategy over time.
Staying fresh.
So many businesses put up great content and then make one huge mistake…they forget it. It stagnates over the years – perhaps not in message, but simply in age. Potential clients may completely disregard a 6-year-old article and instead seek out a 6-month-old article. Same content, same message, but one seems more relevant. If your competitors' content is younger, they may capture your clients. That's why you must make sure your content stays fresh! CIM Marketing Partners will constantly cultivate and monitor your content to guarantee your target audience remains captivated.
Not all content is
created equal.
Sloppy graphics and web pages full of grammatical errors don't tell your brand's story. But sharp, clean designs paired with well-written content and informative videos will. CIM Marketing Partners isn't recycling old articles or adding superfluous fluff. We are your partner in offering your potential clients a quality experience online and in all your marketing materials. CIM Marketing Partners will help to ensure you're not just distributing content – you're generating high-quality content that engages, informs, and impresses.
Click here to see more information about CIM Marketing Partners' services!