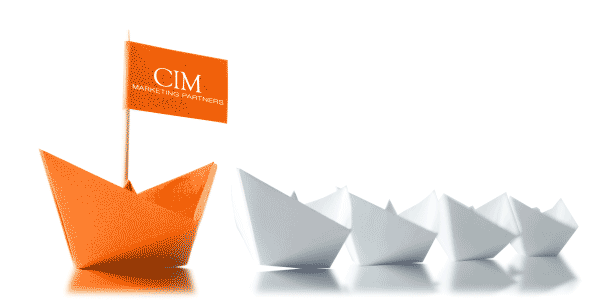 professional services
We know you because we are you...a professional services firm.
You're not pushing a product; you're providing a valuable and, sometimes, incredibly unique service. That means the dynamic realm of professional service businesses offers a particularly difficult marketing task. Your clients are likely more complex, harder to reach, and, potentially, more geographically diverse than other businesses. Your marketing strategy should be equally as complex and diverse. CIM Marketing Partners loves a challenge, and we thrive when a little out of the box thinking is necessary. Our professional services clients have enjoyed massive increases in success in their respective markets after employing our powerful marketing strategies developed specifically for their companies.
Everything about you
How will CIM Marketing Partners make a difference for your brand? First, we'll learn everything there is to know about your company. We intentionally develop an intimate knowledge of your brand, your team, your history and your ultimate objectives. Then, we conduct intensive and meticulous market research. We'll not only understand you; we'll understand your clients and your competition. That allows us to gain an insider's understanding of your challenges. Often, professional services companies operate in the complex B2B arena. That means getting to know you, as well as the companies you target. Once we get a comprehensive lay of the land, we develop a complete and effective marketing strategy that will successfully navigate your business for optimal results.
Were you once one of a handful and now find yourself in a choked-out market? Has that change impacted your success? That's a common obstacle professional service companies face, and learning how to navigate your new world requires a significant shift in marketing efforts. It's an incredibly difficult task. CIM Marketing Partners consistently helps position businesses at the top of their respective markets even when those markets and the players change faster than social media trends.
Invest in marketing
A common misconception professional service companies make is to believe they don't need to invest in marketing because they've reached their max capacity, because they rely on word of mouth or simply because it's never worked for them in the past. Don't make that mistake! CIM Marketing Partners will help you develop a comprehensive marketing strategy to accomplish your particular goals. That means so much more than just getting new business. We can help you become more ingrained in your community, keep connecting with the clients you serve and elicit outstanding testimonials. Of course, new business is critical and desired for a lot of companies, but we also understand that your needs may be more far reaching. You need to create and maintain a connection with past and current clients, both for new work and for referral purposes. We'll make sure your marketing strategy suits your business.
You are unique
Let's face it: One size fits all marketing companies and strategies simply won't work for you. Our industries necessitate a thoughtful approach to marketing. You're different, and your marketing tactics should be, too. No matter what types of services you provide or what your market's landscape looks like, CIM Marketing Partners knows how to help your company get to the top and stay there. We work hard to craft a plan that will be powerful, forward looking, adaptable and intelligent. Your custom marketing strategy will equate to success…the way you define it.