We all can agree how far we have come with social media and everything that comes with it. Social media is used for various purposes, and one of the biggest takeaways from social media in our society today is social media advertising. Everyone with a social media account has participated in social media advertising, whether you realize it or not. Did you know that in 2021, social media ad spending was just over $40 billion by itself? It rose roughly 11% since 2020, which was a record breaking year.
The amount of money that businesses spend on paid social media ads has been climbing year over year, and predictions are that it won't stop anytime soon. There is no doubt that social media advertisements are becoming a staple in marketing strategies across all businesses.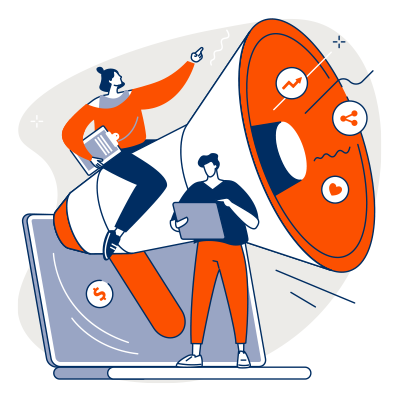 What is the difference between organic and paid social media advertising?
Organic social media advertising, CIMply put, is any social media activity without a paid promotion. Organic social can be beneficial because it is free, it can be used to manage your reputation and customer relationships by developing free campaigns and establishing trust by demonstrating transparency.
Paid social media advertising involves using specific ad tools catered to the social media platform to create, schedule, and post targeted ads that will reach a concentrated market. It is extremely important to invest in paid social media advertisements to reach a broader audience. You can additionally set an amount to spend per post and per month so you don't exceed your budget.
Utilizing the power of paid and organic social media advertising.
Complete strategic marketing approaches combine organic and paid social media advertising to get the most traffic to your business. To make your marketing budget last further, experiment with organic social media and email campaigns, and then utilize paid social ads if it was successful. For both organic and paid social media posts, it is essential to keep track of analytics to determine what the most effective days and times to post.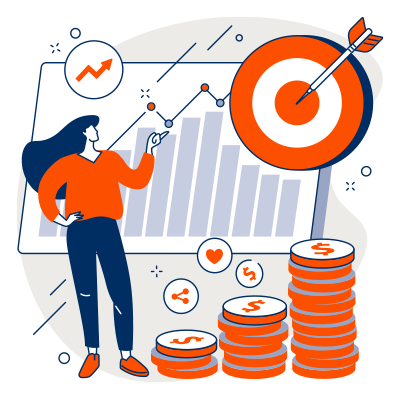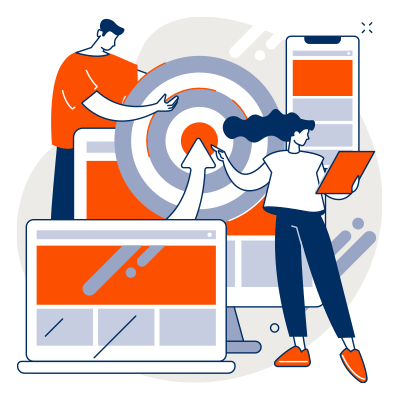 Scaling your paid social media strategy.
Whether you put $50 or $500 behind a campaign, you will want a sustainable return on investment (ROI) that proves that the budget, effort, and resources you expended were all worth it for your business. Proving your ROI growth means that you will be able to scale campaigns in the future and the paid advertisements can fuel your success.
Once you have a solid understanding of the most beneficial paid ad social media platform for your business, you can begin to implement strategies and track all of your advertisements to realize the return on your investment.
Now that you are familiar with paid advertising on social media, how does one implement a marketing strategy to obtain the highest ROI?
At CIM, we work with clients operating in multiple industries. One thing that stays constant is investing in marketing and targeting the best ROI. There are so many facets and factors involved with paid advertising on social, that we have dedicated, certified team members whose sole purpose is to remain up-to-date on platforms and manage campaigns daily.
If you would like to discuss how to achieve a high return on investment by implementing a well-conceived, paid advertisement plan on social media to complement your organic advertisements, let's talk about right-fit paid advertising campaigns for one or more social media platforms.

"When it comes to social media, your vibe attracts your tribe."
~Felicia Lin