If you've watched the news, seen the internet or received emails in the past few months, you've likely heard and seen a LOT of buzz about a new generation of artificial intelligence (AI) content automation platforms backed by companies like Microsoft, Amazon and Google. ChatGPT seems to have gotten the most attention. Think of them as content generators. You go to the platform, open an account and tell the system what you want. "Create a 400-word article on adopting a dog, and include five major points to consider." Within seconds, you literally see the content being developed, appearing before you in real time. It truly is an amazing experience. No human could accomplish that in such a short time.
Beyond ChatGPT and its competitors, which focus on creating written content, other platforms can create drawings, images, music and even videos based on your request. Some of these platforms are in beta testing; others are already charging via subscriptions.
What does this mean for you? The short answer is, we'll have to see. It appears to be a revolutionary jump in capability. Some see it as a disruptor. One news story on NewsNation predicted such systems will generate millions of fake reviews for companies, products and services, with unscrupulous players uploading and flooding review platforms with them.
For nearly every client we serve, content is king. We need content for virtually every marketing tactic we roll out, maintain or manage on a day-to-day basis – brochures, social media posts, new website pages, blog articles, newsletters, email campaigns and on and on. We have multiple team members creating such content daily, and other content is written and provided by our clients, who may have very specific, subject matter expertise.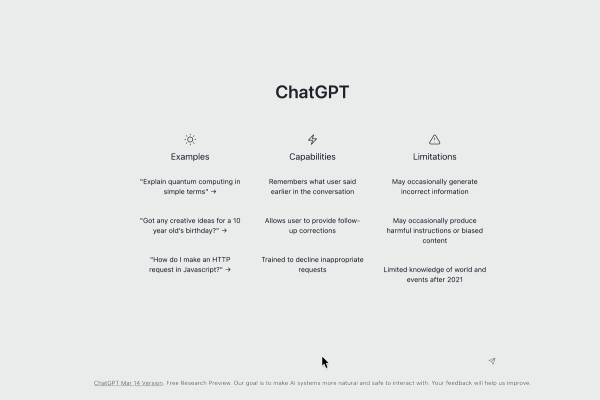 At this point, we're seeing the initial capability and use of such AI may be a terrific starting point. Back to our example, someone may be able to use parts of the generated content to create an e-newsletter. But writing pros will tailor it to become a more personal message about a local shelter. They'll add in a quote from the shelter's director. They'll add a testimonial from a happy family. While the system chose five major points to consider, the writer will know that there are two even more important bullet points to include instead.
Part of the reason we develop so much content (beyond to attract and inform potential clients) is to help with online search results, our clients' websites and content rankings. We've learned that Google's algorithm is being tailored to sniff out AI generated content and may even "punish" content which it deems to be AI generated. The most popular AI content generator today is ChatGPT. It gathers and extracts content from millions of data points (all from 2021 and earlier). Some of its generated content may be out of date already, and there's no guarantee of accuracy—yet.
The key takeaway is that AI generated content is here, but is in its infancy. If you choose to use it, evaluate what you will use the content for and be aware of any pitfalls using the content.
For us, and for some of our clients who've already been experimenting with these platforms, it's a new tool in the toolbox. It doesn't remove the need for actual human experience, editing and perfecting. It doesn't comprehensively manage your overall messaging and content strategy. It doesn't have the tone or warmth of your specific brand. It is amazing, though.
This is an evolving topic and I can't cover everything in this brief email, so please let me know if you'd like to chat further about this topic.

"ChatGPT is incredibly limited but good enough at some things to create a misleading impression of greatness. It's a mistake to be relying on it for anything important right now. It's a preview of progress; we have lots of work to do on robustness and truthfulness."
~Sam Altman, CEO OpenAI