---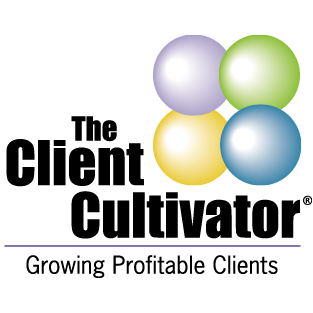 The Client Cultivator®
---
CIM Marketing Partners offers specialized training in the art of attracting and "cultivating" customers or clients. The content of this training workshop applies to a wide range of industries including, but not limited to, professional services firms, retail shops and other product-oriented businesses. With this special presentation, individual departments or entire companies will experience a reinforcement of the importance of respecting the client's perspective and appreciating the value of the business that they bring. Ideas are shared that will encourage participants to act in ways to make each of their clients or customers feel special. Attendees will learn about…
The real meaning of marketing and what it means to the success of your business.
The Magical Marketing Matrix® — the 8 components of a powerful marketing experience.
The Client Cultivator® Wheel — the 10 tactics to strengthen existing client relationships and attract new ones.
This 90-minute training workshop contains educational, instructional and interactive sessions. Call to schedule The Client Cultivator® training workshop for your team.
The investment for this training workshop depends upon the attendee experience level, the number of attendees and the level of presentation customization required. Larger groups can be broken into two or more sessions to allow ample interactivity during the sessions.