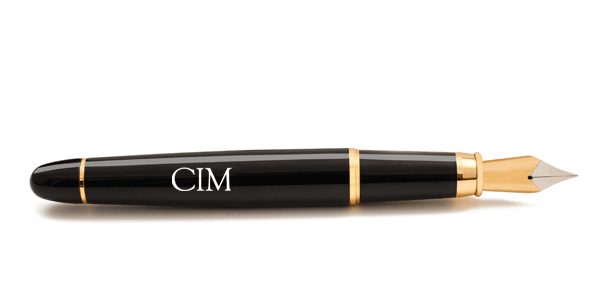 legal
Your clients are the lifeblood of your business. We know you and your team strive to handle every case with best in class care and efficiency. But making sure your target audience of prospective, current and past clients understands who you are, why you're different and why you care is an incredibly complex and difficult task. An effective marketing strategy for law firms must grab the attention of your intended audience, make a meaningful impact, encourage a personal connection, and, most importantly, convey the soul of your brand to the people you want to help. We'll check all those boxes for you. CIM Marketing Partners will ensure your law firm is top of mind when it counts.
Our team has years of experience working with some of the most successful and prestigious law firms in the country. We have an intimate understanding of your field and believe a complete marketing program for law firms is critical to ongoing success. We also acknowledge that every law firm is different, and every client you want to reach is unique. In fact, we know you may have more than one type of ideal client. In order to provide the most complete and impactful marketing strategy for your law firm, we'll take the time to get to know your business, your team and your client base.
That's incredibly significant and means your firm won't be a carbon copy of another one  in your market. We'll develop in-depth profiles for the clients you want to target. We'll then conduct thorough market and community research, so we understand how to reach your clients, connect with them and get them to contact your firm when they need you.
CIM Marketing Partners will create a well-rounded campaign to ensure that your phone is ringing with new business and that your referral business is thriving. We know how important word of mouth and repeat business is for law firms. That's why we work with you to establish memorable marketing moments for your existing clients throughout the life of their case. They come to know their attorney and legal team as their partner, so your firm is top of mind when their friends or family members have a need. How do we accomplish this? We encourage stellar customer service and internal marketing from you and do our part with custom law firm swag for sign-up and disbursement. We create meaningful client birthday cards and custom "case closed" packages. We design marketing outreach that reinforces your relationship with your client.
Is your firm facing increased competition in your market from "mega-firms" that dominate every advertising platform? Don't worry. We've faced those giants before, and we can help you navigate their attempts at market takeovers. Their marketing strategy is widespread and invasive, but that doesn't mean it's impenetrable. CIM Marketing Partners won't let them grab a solo mic to speak to your target audience and drown out your voice in the process. Your brand matters, and so does your message. We know your law firm is truly a part of the community you serve. That means something, and that's a powerful sentiment. We'll help set your firm apart from the pack and take down Goliath, too.
To put it simply, CIM Marketing Partners thrives in the legal arena. Every law firm with whom we work has enjoyed significant increases in desired intakes, higher-value cases, better team unity and community connection. No matter what practice area, we make sure the legal marketing strategy we develop for your firm makes the splash you want to make. We're your partners, and we know how to get you where you want to be.