personal injury law firm marketing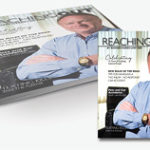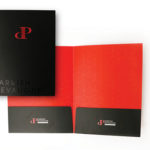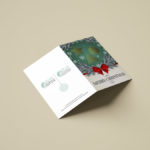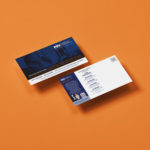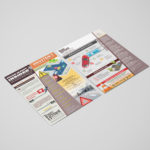 Are you frustrated by marketing firms that don't understand effective personal injury legal marketing, unable to help you with your needs? When it comes to marketing your law firm, you need a strategic partner (not a vendor) that not only specializes in legal marketing, but specializes in personal injury law firm marketing, in particular. CIM Marketing Partners is that firm, the one with a 25-year history of growing law firms, the one that truly knows PI law firm marketing.
We begin relationships by understanding the nuances of a law firm's brand and developing tactics that address that firm's specific competitive landscape. All work is performed in-house by our team, who augments clients' internal capabilities. Most often, we serve in a full-service capacity, allowing our clients to focus on what they do best: Practicing law and serving their clients. In the background, our team works on all marketing facets to:
Further establish and build a strong brand that resonates with clients - credibility and confidence.
Build a new client pipeline - right-fit clients who need your legal help.
Create cross-selling opportunities - new cases from current clients.
Build a referral-based, new business culture - your clients and other
referral sources selling your services.
Etc.
When you're dealing with personal injury clients, you're working with people facing one of the most challenging times in their lives. Your job is a challenging one: To support the men, women, and families who have suffered after a life-changing accident, while fighting the insurance system to be able to obtain the funds the families need to recover.
Most people never think they're going to need an attorney, let alone a personal injury attorney; oftentimes, their interaction with you is the first one they've ever had with an attorney. It took a major life event to consider a personal injury attorney - but how do they find you?
Top-of-Mind Awareness = New Cases
Personal injury law means anticipating that everyone will need you before the people involved know they do. You need to reach a wide range of people, speaking directly to them to let everyone know you're able to help them. Your marketing contains one message - I CAN HELP - and shouts it from the rooftops in your city, as loudly and differently as possible so the most people can hear it. Your message needs to be diverse yet clear, complex yet straightforward, and relatable yet competitive.
At CIM Marketing Partners, you're working with a group of marketing professionals who specialize in messaging as important as yours. Not only is your message important, but it also needs to resonate with nearly everyone. That can be a daunting task on your own, Thankfully you have an entire team of people who have the knowledge and experience to get your message to the right people at the right time. We don't splash your market everywhere we can; we disseminate your message how and where it makes sense.
Accidents happen - we all know that. We use an integrated approach to make sure that people know when they have an accident, your law firm will be close by, ready to assist with helping them obtain the necessary funds they need to recover following an accident outside of their control.
Annual strategic planning and execution
Brand synchronization
Client and referral source communications
Digital management, through website and social media
Business development and outreach tools and processes
Your personal injury law firm is personal to us.
Brand Synchronization Download
We've developed a Brand Synchronization Process Document to assist you in reviewing the state of your company's brand and then offer a path to shoring up any weaknesses. To get your free copy of the Brand Synchronization Process Document, enter your contact information and we will email it to you.