Have you ever wondered about the process of designing a logo? At CIM, the design process of creating a logo varies with every graphic designer. For some, it's sketching concepts while listening to their favorite music. For others, it's researching and exploring for creative ideas while sipping a strong espresso. Many steps are involved from concept to completion. Here's a look behind the scenes…all the steps involved in creating a professional logo.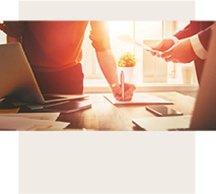 Step 1:
Creative Brief Discussion

The first step in designing a logo is to learn more about a business and its goals. Here are a few design information-gathering questions we always cover: What is the main purpose of the business? What is the brand's personality or values? What are adjectives used to describe the brand? What kinds of customers or clients does the business have or want to attract? How do you want your customers to feel about the business? What are your preferences – font type, colors, fun versus formal? CIM aims to create a memorable visual representation for the business or service, so it's critical to pull insights and information from each client.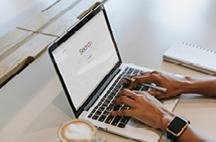 Step 2:
Research the Industry

We research industry and competitor logos. This helps CIM designers get a sense of the environment the logo is going to live in and provides a framework for the next step of the process. Our designers ask themselves, "What colors, shapes, typography, graphic elements and taglines would make our client's new logo powerful and effective?" They are especially cognizant of the psychology behind colors and shapes.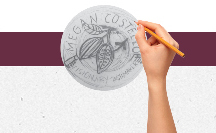 Step 3:
Start Sketching

After researching the industry, our designers at CIM will make rough sketches to explore any ideas that include logo, colors, typefaces and images. Sketching on paper is an effective brainstorming tool for designers to get the creative juices flowing and help see what elements work together or not.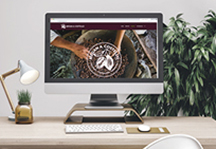 Step 4:
Digitalizing the Design and Internal Review

Once the ideas are sketched, the best design concepts will be recreated in digital format using Illustrator. CIM designers will experiment with logo colors and typography to showcase the flat logo in variations that include mockups to see how it will work in real life. Then, the designer presents several strong logo options to a group of CIM team members for review and comment. Each logo's concept is fully explained, and we share feedback to narrow the options.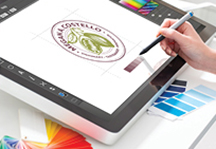 Step 5:
Logo Presentation/Modifications

The refined logo options are presented and fully explained as to how and why they best represent the business or organization. Feedback is shared, and any desired edits (tweaking a color or graphic element, for example) are made until we have "the winner," a solid logo that will withstand the test of time.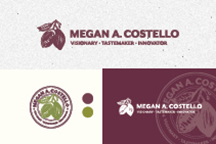 Step 6:
Final Logo Assets Delivery

Once the logo is finalized, CIM designers will organize and deliver the logo in multiple file formats that can be used for anything from marketing collateral to signage to the internet. We also provide a Brand Standards Guide that includes logo variations (like a black and white version) and color palettes so employees, partners and vendors can use the logo properly and consistently.
Since we believe brand is everything, a logo is certainly a core component. Creating a client's perfect logo is a process, one that is critical to get right. We take pride in creating logos for brand new entities, and we also modify or update existing logos when that is appropriate. If you need any help with your brand/logo, we'd welcome a conversation.

"Logos are the graphic extension of the internal realities of a company."
~Saul Bass
(graphic designer and Oscar-winning filmmaker whose work includes timeless logos
for brands like Quaker Oats, Girl Scouts of America, United Way, AT&T and others)