Objective
A large funeral home, Palm Mortuaries, Cemeteries and Crematories, approached CIM Marketing Partners as it was facing a decline in market share. Informal research suggested that the funeral home was perceived as "expensive," providing a great service experience, but expensive. The reality was that the company was in-line with other funeral homes in the area. We needed to get to the root of the company's image/perception to conceive action steps to alter the perception and, ultimately, help the company recapture market share.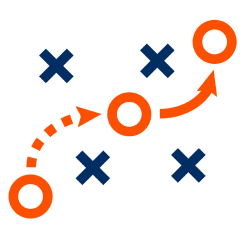 Strategic Plan
We needed first-hand information that would clearly reveal consumers' perception of the funeral home. Armed with that, we would be able to outline action steps and tactics to carefully evolve the perception.
Execution
We decided to perform multiple focus groups, wherein we had randomly chosen residents participate in a 90-minute session. The groups were comprised of various ages, backgrounds and ethnicities. We carefully outlined questions and topics that were covered by a highly-qualified moderator. The feedback was tremendous, but the top line takeaways were that the brand was indeed perceived as expensive relative to competitors and that the logo itself conveyed that image – it was a fancy logo with a wreath and crest, reminiscent of the Cadillac brand.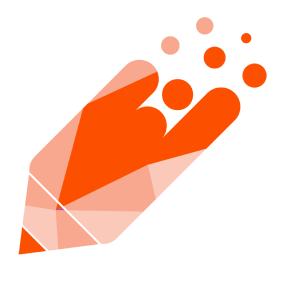 CIM's design team created a new, warm logo with a tagline that felt compassionate. It was intentionally not too formal or expensive looking. The new brand was rolled out internally at a brand launch event for all nearly 200 employees, so they would feel a part of the evolution. Each attendee received new business cards, a branded shirt and several other promotional items with the new logo. Beyond food and beverage, the outdoor event even featured a rocket launch, where each person launched a rocket into the air to signify the relaunch of the decades-old brand.
The website was overhauled, as were all marketing materials (printed and e-versions), and the messaging everywhere painted the reality of fair pricing and extreme value to families served. Team members were coached and provided with talking points so they could effectively educate and inform prospective customers about funeral costs.
Results
After the rebranding was completed, the funeral home (with its multiple locations) experienced tremendous growth. Not only did it recapture lost market share, it went on to capture and maintain more than 50% of the overall market share in its area, a figure unheard of in the industry.