Objective
A longstanding and well-respected law firm took note of the trends in personal injury and changes coming to the law and automotive technology and determined that when vehicles are safer and personal injury awards are limited, the firm needed a way to continue to serve their community and provide legal services. They wanted a practice that still provided a valuable service and brought in regular business to the firm. They also wanted a practice that would be easily implemented.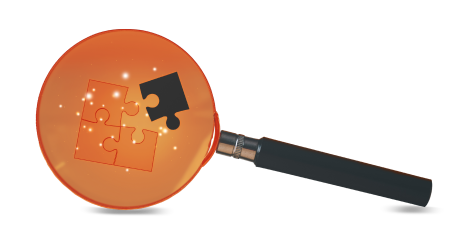 Strategic Plan
Having worked with estate planning attorneys since the inception of the firm, CIM Marketing Partners saw this as a natural fit for a personal injury law firm. After settling a personal injury case, where a person has faced serious injury or a life-changing situation, they now have an opportunity to protect their assets in case they are injured or pass away. As people are dealing with large sums of money, protecting it makes sense, and would be an easier push to clients. After pitching the idea to the client, CIM had to create a plan to create a related, but separate, law firm.
Execution
Every good brand begins with a vision and a logo. To begin, we brainstormed the benefits of creating a new firm or adding estate planning into the established personal injury practice. While adding the practice area into the existing firm would be the easiest, we didn't want to create confusion in the market. We decided to create a new firm and brand, with similar branding so the firms appeared related but different enough that they can stand on their own.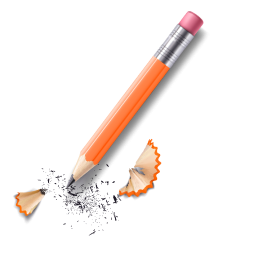 After deciding to create a new entity, we went through an exercise with the firm's leadership to determine the name and key messaging. Keeping in mind that we were aiming for "different, but related," we selected a close derivative of the name of the existing firm, but created a strong powerline to clearly distinguish the two. The logo followed, and once all three were selected, it was time to build the marketing materials necessary for the brand.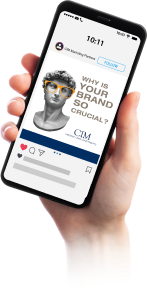 All marketing materials were created with very emotional, touching, and familial imagery, and all content was created with clear messaging about the firm's services and the importance of estate planning. We created the website, letterhead and all marketing materials, creating a cohesive brand experience for all of the firm's potential clients. We also created and claimed all digital assets, like Google Business Profile accounts, Yelp and other review platform profiles, and all social media profiles.
To launch the brand, we started with an aggressive social media advertising campaign, targeted to a 10-mile radius around the firm's office. We also created direct mail and relationship marketing campaigns to spread the word about the firm and its services.
Results
The firm was created more than five years ago, and to date, the firm has a steady stream of estate planning clients to supplement the personal injury practice, setting the firm up for continued success should the personal industry practice decline as technology continues to make vehicles more safe..